Amara Lynn has always been a quiet daydreamer. Coming up with characters and worlds since childhood, Amara eventually found an outlet in writing. Amara loves anything to do with pirates, villains and superheroes, angels and demons.
Amara is addicted to music and gets the most inspiration from moving songs and lyrics. When not writing, Amara usually reads, listens to podcasts, watches anime, plays a video game here and there (but mostly collects them), and takes way too many cat pictures.
CONNECT WITH AMARA
---
Welcome to SPFM, Amara! Since we already have your bio, describe yourself in three words.
Spoopy, whimsical, empathetic
––
Summarize your book, Into the Deep, using one gif.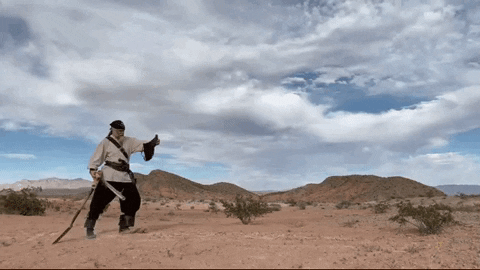 ––
If you could recommend three self-published books, which would you choose and why?
Ceillie Simkiss by An Unexpected Invitation (cute, low stakes fantasy!)
The Audacity by Carmen Loup (humorous sci-fi that's a joy to read!)
Captain Stellar by RJ Sorrento (because it's superheroes and queer!)
––
What is your favorite part, and your least favorite part of self-publishing?
My favorite part is having creative freedom and control. My least favorite part is is feels really thankless sometimes, especially when it comes to being noticed.
––
Why did you decide to self-publish? 
After befriending some peers who self-published, I realized it was a lot easier than I thought it was, and I had access to many means to do so, so I took the leap and took control of my own publishing journey.
––
How do you approach worldbuilding?
I'm not a big world builder myself, so most of my world building is on a need to know basis, haha.
––
What's the first story you ever wrote?
Technically, some school assignment about a unicorn named Whisper who lived in Rainbow land. Seriously, my first story I started at nineteen was about vampires, because I'd just read Twilight, and I thought I'd take a crack at it. Didn't finish that one, but maybe I'll go back to it one day!
––
When did you start writing?
When I was about nineteen. After I read Twilight and thought, "I could do this." It took some time to figure out how to actually "do this" but I got there!
––
You feel uninspired and you've sat at the computer for an hour without conquering any words. How do you get your creativity flowing?
Get up, take a walk, get moving in some way. That usually gets the creative juices flowing for me! That, and music.
––
What's your social media platform of choice, and why?
I've clicked the most with Twitter. There are some bad parts to it, but I personally find the queer writing community to be the best!
––
Tell us what lies ahead for you.
More short stories, more novels, more awesomeness (hopefully!). Specifically, I'm planning to publish a series of spoopy magic town stories, some monster/cryptid romances, and some more full length novels.
---
About Into the Deep
Luck has never been on Lamark's side.
After his father's untimely death, the new captain casts Lamark off the ship, leaving him in a dinghy in the middle of the ocean. Lamark is sure his life is over.
In a stroke of luck, Lamark encounters a merman, who saves him from drowning and brings him to a deserted island. Lamark quickly learns that on this mysterious island, not everything is as it seems, and danger lurks in every nook. This island may very well be the death of him.
Adventure, romance, and maybe some swashbuckling await Lamark, so long as he's not too lily-livered to venture into the deep…
Into the Deep is a 45k pirate fantasy adventure novel with a heavy helping of slapstick comedy and a sweet, steamy m/m romance