Growing up in a small New Hampshire town Linda graduated from New Hampshire College with a degree in English Literature. From an early age she fell in love with the art of story-telling, especially the mythology. When the power would go out, which is a common occurrence in the winter, there would be many nights where they would sit and read or tells stories as a family.
Each of our family mythos and tales of folk lore are significant in that it allows us, as a society, to connect with people from all walks of life and backgrounds. By studying these oral and written legends it gives us a window into the core of human nature.
Linda still lives in New Hampshire with a wonderful husband and two cats.
CONNECT WITH JUNE
---
Welcome to SPFM, Linda! Since we already have your bio, describe yourself in three words.
Introverted, awkward but kind.
––
Summarize your book, Emma's Fury, using one gif.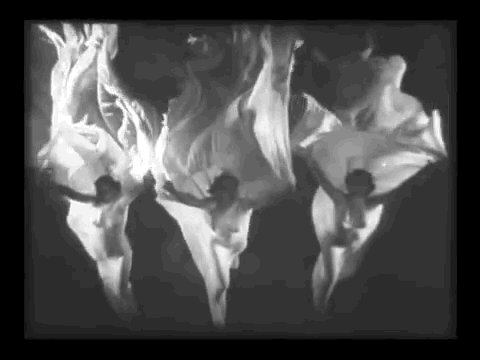 ––
If you could recommend three self-published books, which would you choose and why?
"The house of stone gardens" by Anya Pavelle
"Edge of the breach" by Halo Scot
"The secret of the second Zeus" by Anders Kingsley.
––
What is your favorite part, and your least favorite part of self-publishing?
I love the writing process; the character building and story-telling. I struggled more with the promotion and marketing part of it. It would be nice if there was an easier way.
––
Why did you decide to self-publish?
I really wanted to follow through with the process from beginning to end. It is really important that I retain as much control over the end product as possible.
––
How do you approach worldbuilding?
My series takes place in or around Boston in the current day. I live pretty close so these are places that I have visited.
––
What's the first story you ever wrote?
In the third grad, I wrote a short story about an old woman who lived up on a very tall hill.
––
Who inspires you?
In my personal life, it was my mom. For writers it is Hemmingway, Shakespeare, Poe and dean Koontz.
––
When did you start writing?
As a leisure activity, since and the third grade. I decided to actually write something to publish when I was 35.
––
What's your process for creating fully fleshed out characters?
Most of the characters have a reasonable backstory. I am not really specific; like what is their favorite breakfast cereal. But each person will have their own goals and desires.
––
What's your writing ritual/routine like?
I outline each story so I have a clear idea of what is going to happen. I have a rough idea of how many words I will need to meet for industry standards. Sometimes I listen to music and other times I need complete silence. You just have to figure out what is working that day.
---
About Emma's Fury (The Last Winter #1)
After a brutal and unnatural death, Emma is reborn as a Fury, a descendant of the mythological deities who were tasked with the judgment of man. They are tasked with protecting the delicate balance between humans and the paranormal world.
In the world of the Fury there is no room for the frivolity of human nature; no room for compassion or a need for love. To fall victim to such volatile emotions leads only to ruin and suffering.
In the shadows, darkness rises, threatening to destroy the tightly controlled world of the Fury. Emma must survive an intricate web of deceit and betrayal as the questions mount.
With the aid of her guardian, David, they must find a way to beat back the evil that threatens to devour them.
Will her hope of finding her place in this world be dashed by the insurmountable odds? Can she control the overwhelming emotions which threaten to tear down her carefully constructed walls?