I live quietly in the country with my wife, daughter and three pit pups. My day job is in the film industry where I work as a professional focus puller.
CONNECT WITH ROCKFORD
---
Welcome to SPFM, Rockford! Since we already have your bio, describe yourself in three words.
Father, survivor, stormless. My wife's version was grumpy, tall, sexual. Done.
––
Summarize your book, The Forsaken Son, using one gif.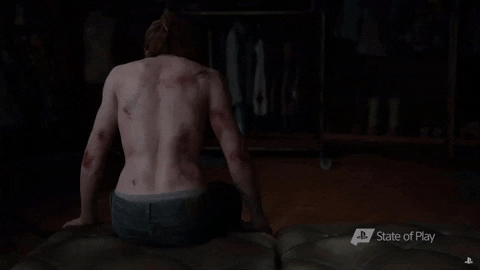 ––
If you could recommend three self-published books, which would you choose and why?
Ziggy the Blade and the Starcaller by Destry Cloud! Excellent book by an incredible new writer that I got to beta read this year. Ryley Thorn and the Dead Guy Next Door by Lucy Score. It's a murder mystery with paranormal elements that's a really fun read.
––
What is your favorite part, and your least favorite part of self-publishing?
The self-promotion aspects of self-publishing are definitely my least favorite parts. I just started publicly acknowledging that I'm a writer about a year ago. It was always something I did in private that I never spoke about, so putting it out there for the whole world to see still feels strange.
––
What was the first thing you ever wrote?
I think the first thing I ever wrote was a terrible Gundam fanfic-comic book. I did the story beats and my friend drew the panels. I wish I had it still.
––
What's your writing ritual look like?
I'm a papa, so I have to wait until late at night when my daughter is asleep. I turn on some music, usually something instrumental, and then I sit down and let the words come out. I don't judge the writing at all when I'm writing it. I just concentrate on getting it out and then edit it later. Typical session is around 1,500 words. If I'm really jamming I can get anywhere from 2,000-4,000 in a sitting.
––
Who inspires you?
Neil Druckmann, the creative director of The Last of Us and The Last of Us Part II. Those two games are my favorite narrative experience across any medium, be it book, movie or game. In the literary world it's Andrzej Sapkowski, the author of the Witcher series. I've never felt more seen by a novelist than when I first read The Last Wish.
––
If you could go back in time what's one thing you would tell your younger self?
Work on your novel more consistently! Seriously, it takes you sixteen years to write your first one! You have no excuses. It took thirty three year old you one year to write a novel that's roughly the same length and that dude has a toddler!
––
Tell us about the hardest scene you've written. What made it so difficult?
The hardest scene I've written came in my latest novel, The Forsaken Son. I made the conscious effort to put more of myself into this book than anything I've ever written before, so there were a few weeks where I subconsciously avoided writing just so I wouldn't have to delve into my own trauma. Without spoiling anything, there's a scene in the book where the main character has completely given up hope and the only thing he can think to do is to return to the religion he abandoned when he was a teenager. It doesn't even matter to him that he doesn't truly believe anymore. He so desperately wants to go back and feel like he belongs again but he just can't. This scene resonates so strongly with me because I personally wish I could believe in the religion I grew up in, it would make life much simpler, but I just can't. I don't believe anymore and there's no going back.
––
How do you celebrate when you finish a book?
Usually I pump my fist, get a big sense of satisfaction, close my computer for the night and start the arduous editing process the next night. If it's not too late I may even have a glass of whiskey. My favorite drink in the world is an Old Fashioned. I really have to learn how to make them at home.
––
How did you know you wanted to write in the fantasy genre?
I knew the second I finished The Last Wish. I had always been a science fiction person before that book, but Sapkowski's characters hit me in a way that I didn't even know was possible. I knew if I was going to keep writing I had to try and write something like that.
---
About The Forsaken Son (Broken Kingdom #2)
Karryk is an orphan, a loner, a bounty hunter without a home and the bearer of a terrible curse that will one day consume him. As the monster within grows he fights to remain human. On a mundane day fate reaches out its hand and puts lives spiraling out of control. A job gone wrong, an orphan girl and a series of murders force Karryk to come face to face with the trauma he locked away a lifetime ago. Can he hold on to his humanity? Or will he finally embrace the horror growing inside?