Whitney Hill (whitneyhillwrites.com) is the author of the Shadows of Otherside contemporary fantasy series. The bestselling first book in the series, Elemental, was the grand prize winner of the 8th Annual Writer's Digest Self-Published E-Book Awards. You can find Whitney hiking in state parks or on Twitter and Instagram @write_wherever.
CONNECT WITH JUNE
---
Welcome to SPFM, Whitney! Since we already have your bio, describe yourself in three words.
Driven, creative, adventurous
––
Summarize your book, Elemental, using one gif.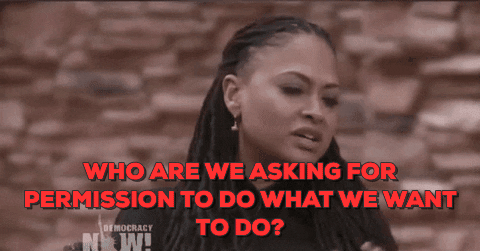 ––
If you could recommend three self-published books, which would you choose and why?
Synarchy: The Duology by Crystal Storm. Crystal takes "write what you know" and does it on a massive scale, pulling in some mind-bending ideas and building a conspiracy story from them. Stargate meets the Godfather – how's that for a hook?
Girls of Might and Magic anthology. There are some really good stories in here and it's great to see such a range of diversity in fantasy authors and characters.
Launch to Market: Easy Marketing for Authors by Chris Fox. A lot of indie authors struggle to launch their books and this book breaks it down.
––
What is your favorite part, and your least favorite part of self-publishing?
Favorite part: More control and more share of the royalties. I love being able to publish my way and be rewarded for what I put in.
Least favorite part: Convincing people to try indie books! Unfortunately, there's a bit of a stigma around the quality of self-published books, and it's also harder for people to find us than it is a Big 4 or traditionally published book.
––
Who inspires you?
Octavia Butler. Just the way she thought about the world and approached both writing and success. "So be it! See to it!"
––
How do you celebrate when you finish your book?
Prosecco! Or some other small treat. I celebrate all my milestones because it's important to acknowledge how far you've come. It might be months between books, so little rewards keep up the momentum.
––
How did you know you wanted to write this genre?
This was my favorite genre when I was growing up. I loved the idea that there could be magic and supernatural beings right here in our world, potentially hidden among us. But I rarely or never saw protagonists who looked like me, and that bugged me. So I wrote my own story.
––
What are common traps for aspiring writers?
Calling themselves "aspiring" rather than simply claiming the title of writer. If you're writing, you're a writer. Own it and give yourself permission to be a writer. Aside from that, not having a clear goal in mind and not being self-aware. I talk about both of those on my blog.
––
What was the best money you ever spent as a writer?
Other than the investment to start my own imprint and publish my first book, I'd say BookBub Featured Deal and New Releases for Less ads. Well worth the investment if you get selected.
––
If your book were made into a movie, which actors would play your MC(s)?
I did a post about that!
––
Tell us what lies ahead for you.
Eternal Huntress: Shadows of Otherside Book 5 is slated for October 2021. That's the end of the planned series, so I'm excited to deliver that to readers. I've also got a spin-off series with new protagonists coming out in 2022 that takes place a few years before the main Shadows of Otherside series. Then there are a few side projects, like a podcast and an online course. Lots of ideas!
---
About Elemental (Shadows of Otherside #1)
Enter an urban fantasy world where elves, vampires, weres, djinn, and others maintain a precarious balance of power in North Carolina. Welcome to Otherside.
Private investigator and sylph Arden Finch is determined to come out of the shadows and practice her forbidden magic. There's just one problem: the elves have a bounty on elementals like her.
When an elf hires Arden without realizing what she is, she seizes the chance to gain leverage in the dangerous world of Otherside-even if it means risking exposure. But as the case grows more perilous, Arden draws the attention of the region's deadliest power players.
Fans of Kim Harrison, Faith Hunter, and the early Anita Blake series will find a kick-ass heroine to love in Arden.