Self-Published Fantasy Month 2021 Read-Along
---
The readers have spoken and we have our book for the Self-Published Fantasy Month 2021 Read-Along!
A few weeks ago, Krista, the Tavern Keeper herself, presented the masses with the most important vote of our age, and our Guild Adventurers answered the call. It was close, but the majority chose one lucky book, and we're excited to announce the official schedule!
But first, the book we'll be reading this September is…
The Iron Crown by L. L. MacRae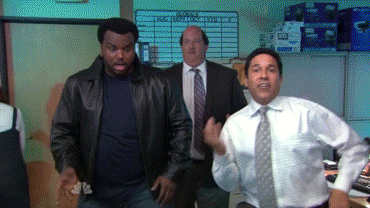 ---
About the Book
Fenn's first and only memory is finding himself in the middle of a forest, face to face with a dragon spirit mocking him, all knowledge gone apart from his own name.
Lost and confused, his only hope for answers is Calidra—a woman living on the edge of the world with her partner. Forced to return home when her father dies, Calidra has put off facing her estranged mother for seven years, and she begrudgingly helps Fenn, forging papers for him so he can avoid the Queen's Inquisitors.
But her mother is the least of her worries when they discover an ancient enemy is rising again. It should be impossible with the Iron Crown in power—and Fenn is terrified he might unwittingly be playing a part in the war's resurgence.
Surrounded by vengeful spirits and powerful magic, Fenn's desperate attempt to find his way home might well alter the fate of Tassar, and every power in it.
A new high fantasy series bursts into life with the DRAGON SPIRITS who reign supreme in the magic-drenched world of Tassar.
---
Series: Dragon Spirits (#1)
Genre: Epic Fantasy
Published: May 28, 2021
You know you want to join in!
Check it out on Goodreads | Get your copy today
---
The Schedule
Krista has put together a schedule for us to have some awesome discussions in The Guild – if you're asking what the heck is The Guild, you've been missing out. We've got a great community forming on Discord and we'd love to have you along. Come join us for bookish shenanigans, adorable pet photos, questionable gifs, and now…*epic voice* THE READ-ALONNNNNG.
Alright, without further ado, the schedule:
September 1st-4th
Chapters 1-4
––
September 5th-11th
Chapters 5-14
––
September 12th-18th
Chapters 15-24
––
September 19th-25th
Chapters 25-33 + Epilogue
All discussions will take place in the #read-along channel (under the SPFM Events tab) in The Guild, so make sure to stop by and chat with us.
Some other announcements may rear their beautiful heads, so keep an eye out for those, as well!
RULES
Let's try to discuss only the chapters assigned for a given week. You're absolutely welcome to read ahead, but please be fair to other readers. And we ask that ALL spoilers are hidden prior to the Saturday of that particular week (once Saturday hits, go nuts!). In order to hide your spoilers, all ya gotta do is wrap your text in two pipes (|). For example:
||I'm a spoiler!||
And Discord will handle all the rest. If you want to read said spoilers just tap or click and you're good to go.
---
Ok, now go pick up your copy of The Iron Crown by L. L. MacRae (also available on Kindle Unlimited) and get ready for an incredible read-along.
Hope to see you there!